Eight Wattpad authors have combined forces to offer eight ebooks FOR FREE this weekend until the 20th May 2013. As I'm one of them, I thought you'd like to know the details.
I'm offering free copies of Ocean's Gift.
Ocean's Gift by Demelza Carlton

You'll never look at mermaids the same way again.
Three sexy mermaids swim ashore to pick humans' brains and indulge their taste for chilli, chocolate and ice cream. They encounter Joe, a fisherman with an eye for nice boobs and quite a handy man to have around when the lights go out. He'll fix your generator and have the lights back on in no time, no worries.
Just as long as the dolphins don't get him first.
A story about fishing, lobsters, beer and boobs, on some cursed islands off the West Australian coast. At least that's how Joe tells it.
For the mermaids, it's a slightly different story.
Callie – An Enchantress Novel by J T Chapman

There hasn't been one like her for 1500 years.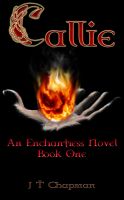 For Callie it's survival. For everyone else it's love at first bite. Callie is accidentally stabbed and turned into something she thought was myth and a figment of an overactive imagination.
Join her in her fight to save her new soul mate and the new society she has become part of from demons and a master vampire intent on controlling her. With a little help from a few witches, shape shifters and a bit of luck can she actually get a little normality in her 'un-life'?
Everybody loves her. They just can't help themselves. A dark beginning leads into a new twist on the vampire genre. This is not a romance but a young girl's survival.
Getting Stephen Laid by Daniel A Greathead
How do you have sex when you make an elephant feel small?
Stephen, the most repulsive descendant of a bloke called Puke, finds himself in the company of some rather odd aliens who claim they can do the impossible – help him lose his virginity.
There's just one problem keeping sex and Stephen apart. No one who sees his mammoth member, be they man, woman, or [insert gender here], remains conscious. The mere sight of his astronomical appendage has everyone seeing stars.
It's Stephen versus the Universe, with a cast of aliens, animals and the trusty Time Harley as they embark on a random quest of epic proportions across time and space to get his willy wet.
Oh, did I mention that the fate of the Universe depends on it?
Blood Bound by Tara Sampson
For eleven years, Leo Risso patiently watched over his charge without once letting himself be known. Sticking to the deepest of shadows, cloaking himself in the shroud of darkness he carefully bided his time.
Finally, the day that he had been so patiently waiting for has arrived—the day that Shelby Tanner comes of age and he can finally claim her once and for all as his treasured bride. Night after night, Shelby gets lost in vivid dreams involving a mysterious dark knight that had unexpectedly saved her. She had only been ten years old at the time when he swept in like a guardian angel and brought her back from an accident that should have ended her young life.
As the years progress, the dreams come more often than not, leaving her feeling more edgy and restless each time. Imagine her shocked surprise when the very same knight that plagues her dreams suddenly shows up in her apartment with every intention of claiming her as his own. This is a story of steamy seduction, of ultimate betrayal, of bewitching prophecy and timely rebellion that will certainly keep an avid reader, young or old, blood lusting for every last word.
Psych Investigation Episodes by Kevin Weinberg
Jack Harris thought failing math was the worst thing that ever happened to him. That was before he discovered he had superpowers. Before he became the prime suspect in a series of murders.
After a surprise homework check sends Jack into a panic, he awakens an uncontrollable force that sets his classroom on fire, putting him in the crosshairs of a pair of similarly-gifted murderers—and a group of investigators pursuing them. With a team of secret police shadowing his every move, and two homicidal maniacs trying to recruit him, Jack's lazy lifestyle shatters around as him he's forced to enter a dangerous world he never wanted to be a part of. If that wasn't enough, the hottest babe in school just agreed to be his tutor, and she's coming over tonight! If Jack can meet the challenge of impressing the girl of his dreams, then surely taking on a pack of raving, super-powered murderers will be a cinch—unless his mom grounds him first.
Psych Investigation Episodes combines humor with the more serious themes of bullying and isolation. The story chronicles Jack as he plunges headfirst into a secret organization filled with hidden agendas and mysterious powers.
Hot Communications by Carey Decevito
True love isn't hard to find. Holding on to it is another story.
A sexily thrilling tale that will delight your every senses!
With everything being bountiful in her life, Lacey Flannigan had everything she could ever want. An illustrious career with James & Sons, beauty, a multitude of friends and a financial wealth beyond what she could ever hope for, thanks to her parents.Still, one thing eluded her – love.
When things get hot and heavy between her and a co-worker, no one thought that their very existence would be threatened.
A Gift In The Dark by Gavin Wilson – Free code: LM39T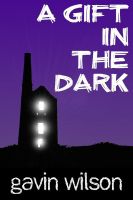 Recipient of an Honourable Mention from Writers of the Future, published in 2012 by Interstellar Fiction Magazine, Five Stop Story, and Spinetinglers; Gavin has also been featured by Paragraph Planet and Strictly Writing, and is a recommended read on both Project Fiction and Wattpad websites.
A Gift in the Dark is Gavin's first collection of his shorter works. This collection is predominantly of an urban dark fantasy theme, but traverses the boundaries of horror, myth, fantasy and legend. Heavily influenced by Cornish mythology the collected works are interspersed with oddity, the occasional drabble and bits left over from the darker recesses of his brain, culminating in a dark horror charting the rise of the four horsemen.
A lifelong reader of virtually anything that passed the end of his nose (including cereal boxes) Gavin grew up in the rural southwest of England surrounded by fields, sky and the occasional whiff of pig farm. He now lives in Devon with his long suffering wife and four children, and beats up rocks for a living when not incessantly tapping away in the corner.
Regency Masquerade by Vera Loy
Frances comes to London to discover her identity and finds a man she could easily fall in love with – there's only one problem, he thinks she's a man.
An old-fashioned regency romance with a metro sexual twist.